The camp bed for ultimate comfort
Has your child outgrown the Baby Luxe? Then it's time for the Peuter Luxe. This compact pop-up camping bed weighs just 2.4 kilos and can be set up in 2 seconds. In the Peuter Luxe, your toddler is protected against UV rays and annoying insects. Because sleep is so important and enterprising toddlers also need to rest in the afternoon, the Peuter Luxe can be partially darkened, which is nice in brighter rooms!
Easy to take with you
Lightweight
Mosquito proof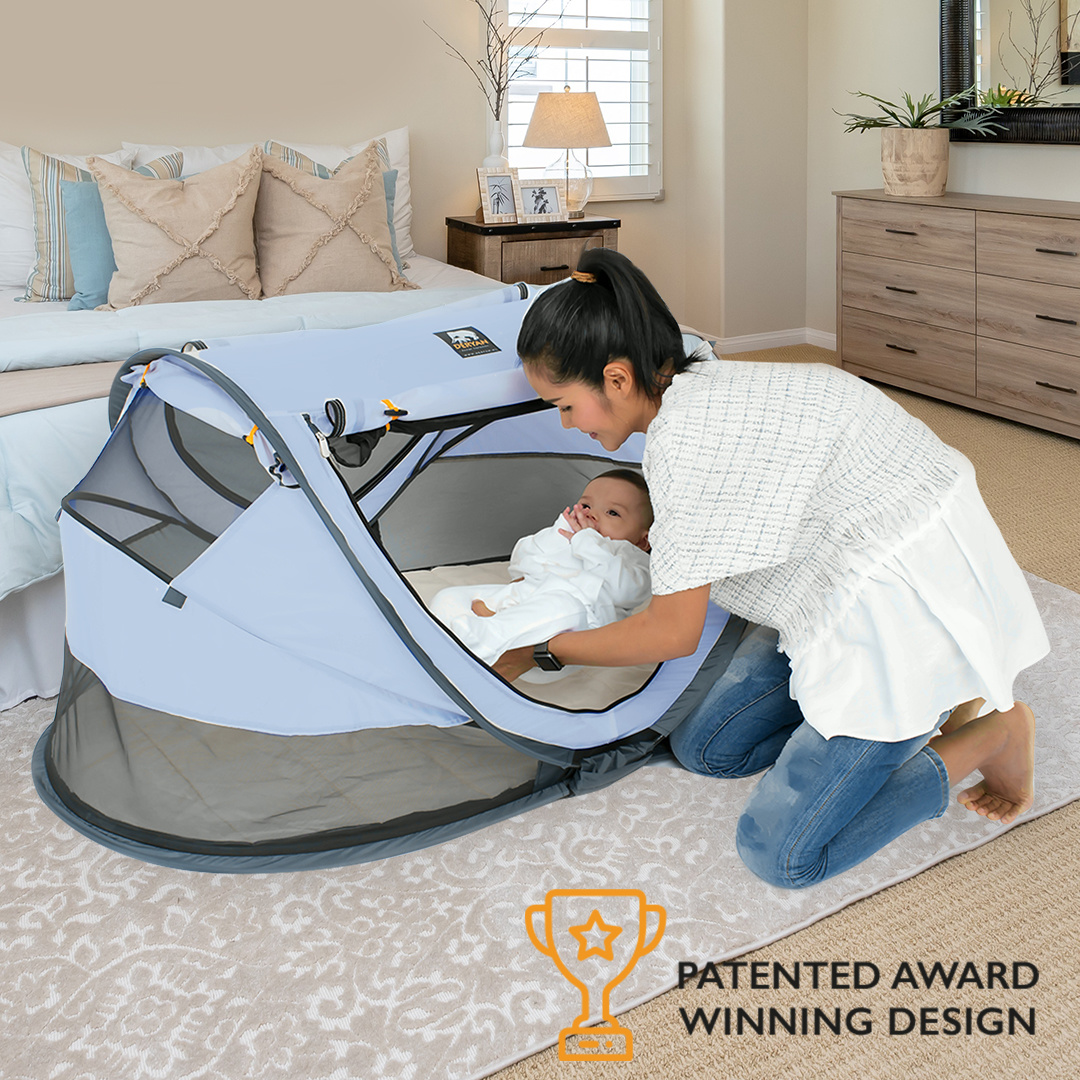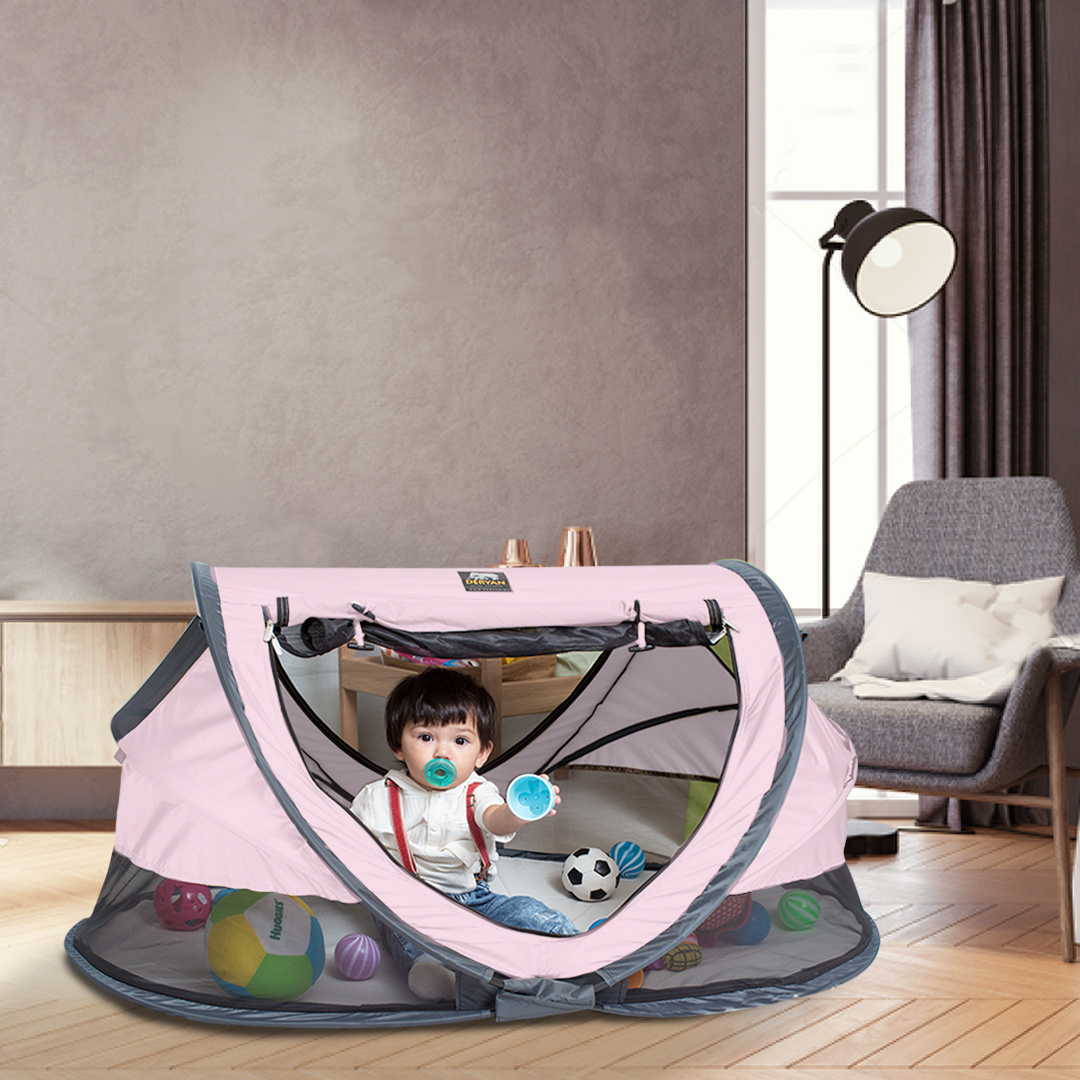 All in just a blink of an eye
Of course you can borrow or rent a camping cot in a hotel, at the campsite or vacation park, but these are sometimes a bit shaky and don't always look fresh. This Peuter Luxe is not only a great alternative to the heavy and often clumsy camping cot, you also give your child a fresh and hygienic sleeping place on a comfortable mattress!
This camping cot is ultra light, easy to move around and can be compactly folded. Thus, it fits easily in the car and in the suitcase for the plane, among other things. Ready for a trip to the Himalayas, the south of France or just in your backyard!
All-In-One
DERYAN Peuter Luxe camping cot comes with a zippered cotton cover, a 2.5 cm self-inflating mattress and a handy carrying bag.
With its many optional accessories, such as a windscreen, sleeping mat and 3D-Welcool and sleeping bag, you can make the Peuter Luxe exactly to your liking. Your daily sleeping moments will become magical adventures!
Safe for the child
Safe Product
Explore the possibilities