Created for the little explorer
Baby Luxe is the most luxurious and comfortable camping cot from DERYAN. This travel cot comes as a complete package. Not only is this travel cot a great alternative to the heavy camping cots because of its light weight, it protects against sun and insects!
Whether you are going to a hotel, staying with family and friends, going to the beach or just sitting in the backyard: with this travel cot, you will never have any surprises. With this, you will always have a nice and hygienic sleeping place for your child at hand.
Easy to take with you
Lightweight
Mosquito proof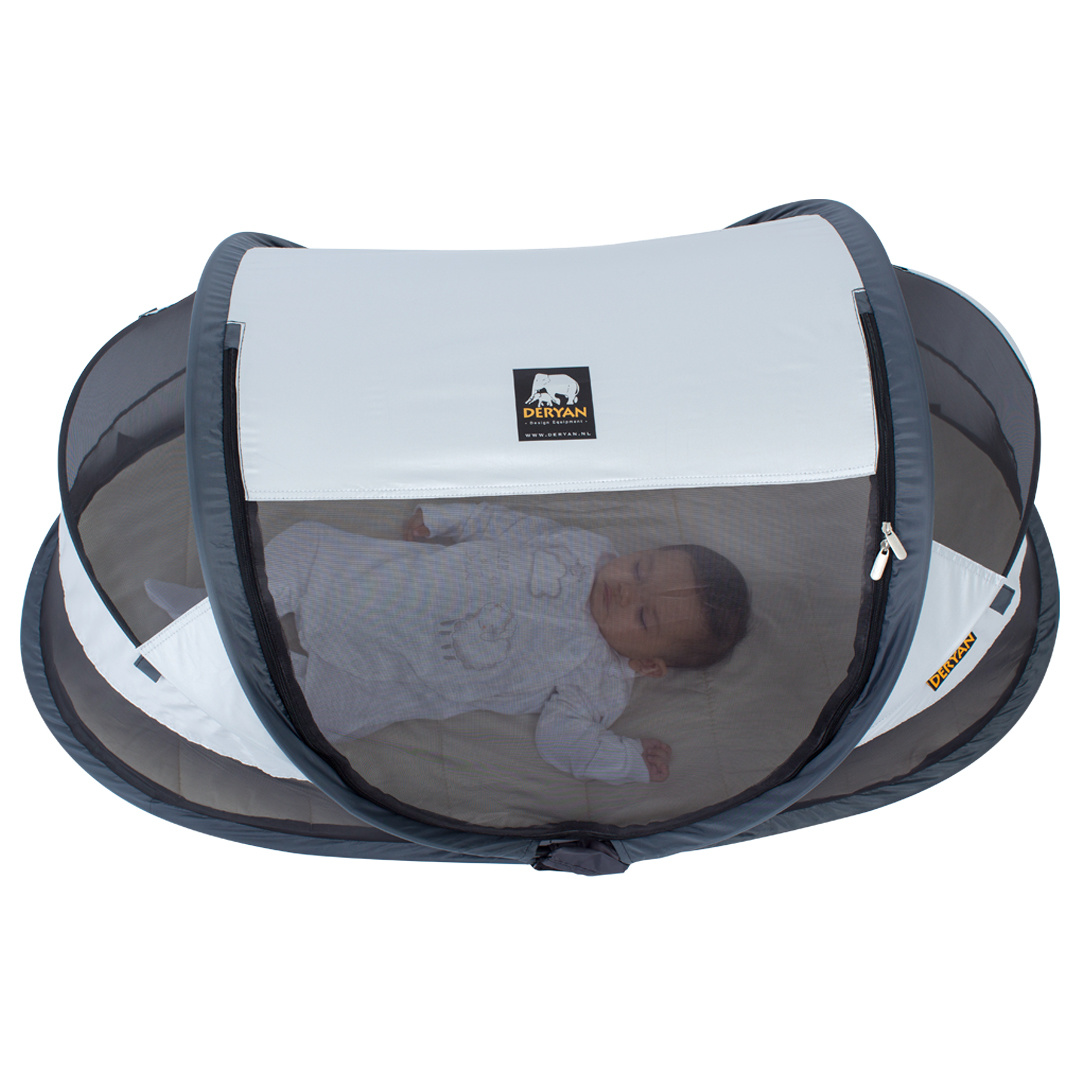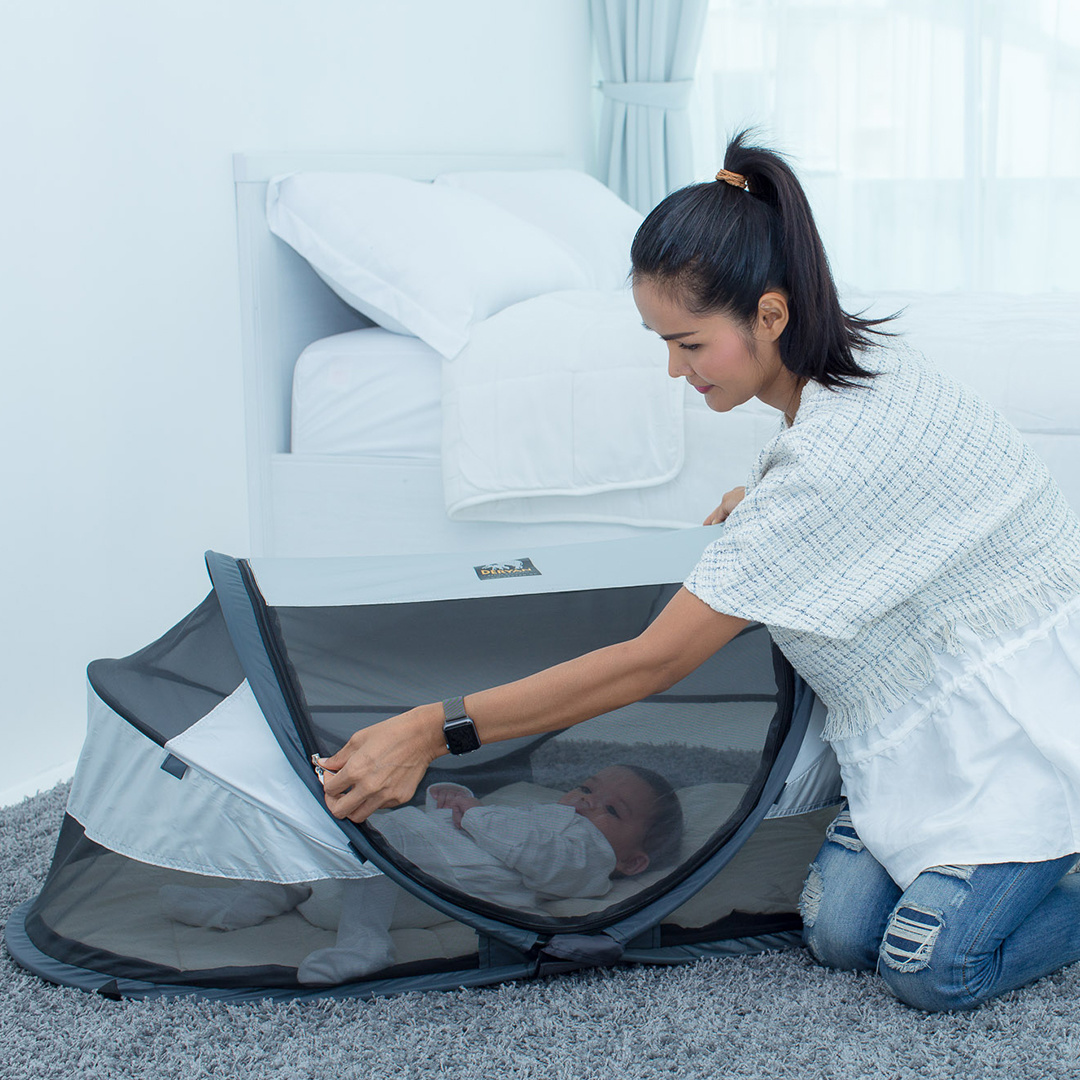 Timeless pleasure
Baby Luxe is a crib, tent and bed in one. The Baby Luxe consists of a compact folding crib, a 2.5 cm self-inflating mattress, a zippered cotton cover and a carry bag.
With its many optional accessories, such as a windscreen, sleeping mat and 3D-Welcool, you can make the Baby Luxe exactly as you want it. Whether you need to wrap your little one securely or protect them from the sun, you'll be fine with our luxury accessories.
Explore the possibilities