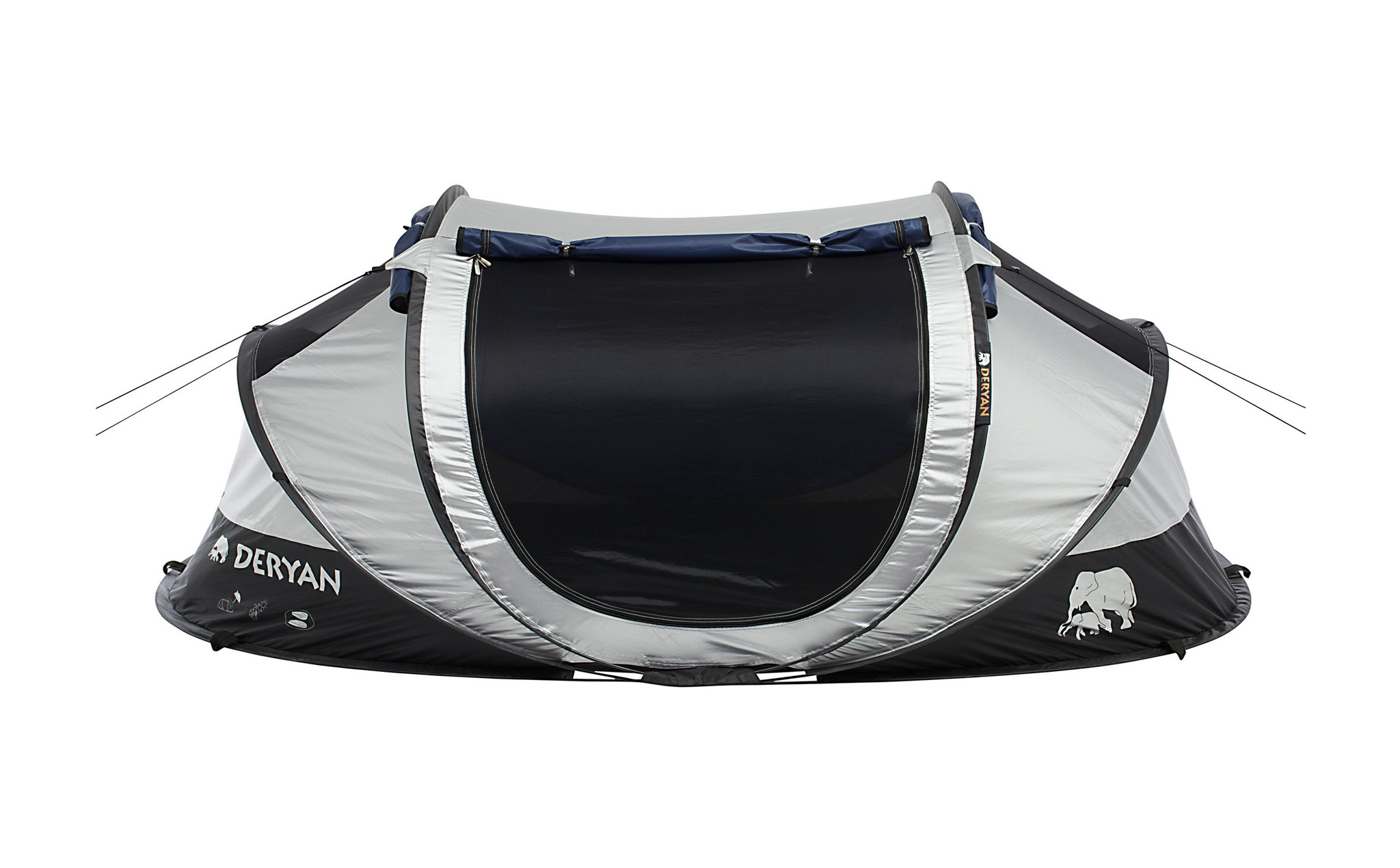 1. Unique
With the DERYAN XL Tents, putting up a tent is a thing of the past. This travel tent with patented design and pop-up principle is set up in no time. Just as fast as folding it up, namely within a few seconds! With its 2 kg, the DERYAN XL Tents are very light. Whether you are going camping, going on a long trip or going to a festival with friends; the DERYAN XL Tent will be your indispensable travel partner!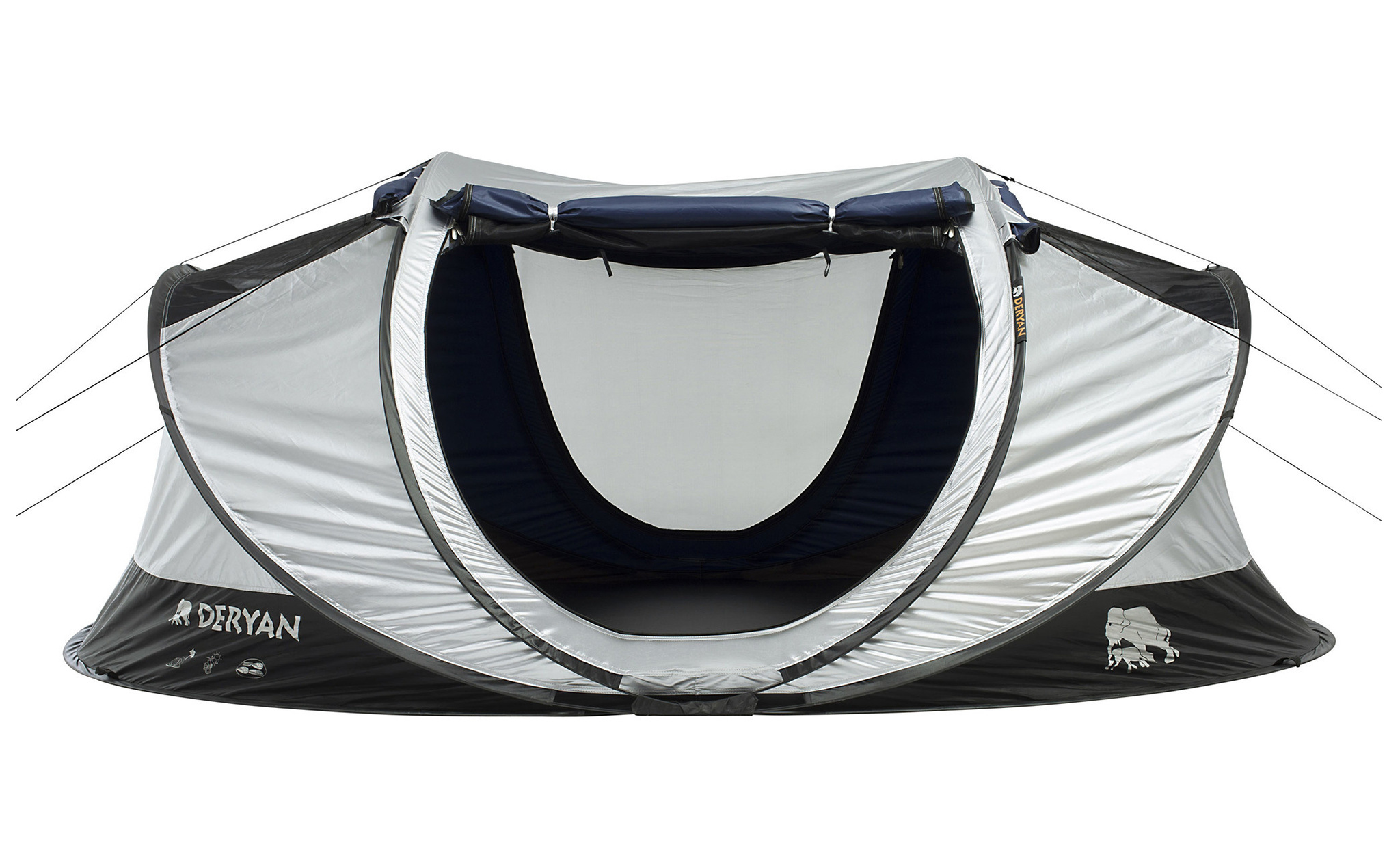 2. Protective
Sturdy, waterproof (water column of 2,000 mm) and protective against the sun; you will find all this in the DERYAN XL Tent! The DERYAN XL Tents are 50% UV-protective and keep out insects and other pests. The sturdiness is guaranteed by the use of the three-roof system with a wind-strength frame.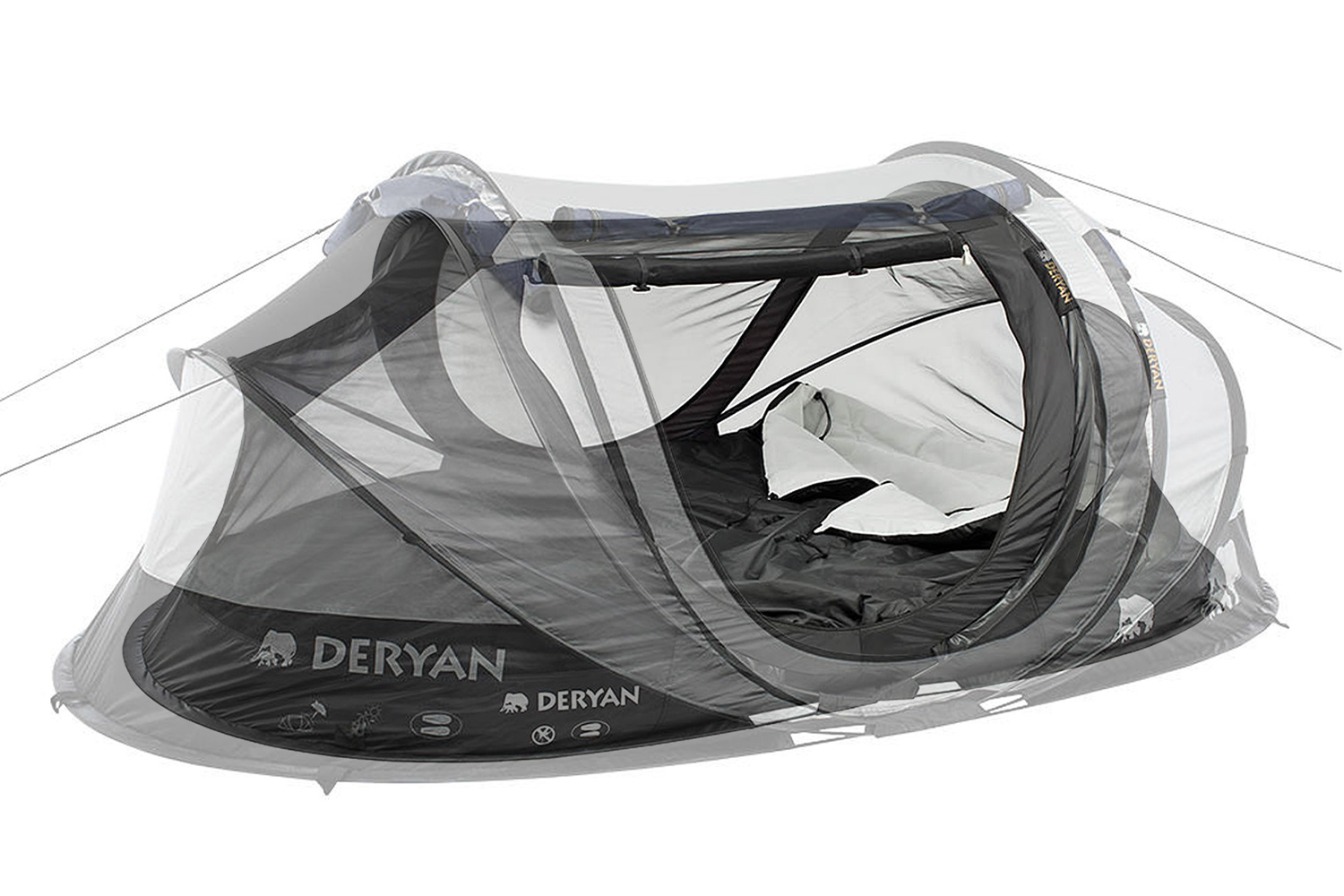 3. Complete your tent
Looking for some extra protection? Our Mesh inner tent is specially made for our Cocoon tents! It provides exceptional protection against unwanted mosquitoes and insects with a mesh density of less than 1 mm.Complete your tent with a matching sleeping bag and air mattress. This will make sleeping while camping or at a festival just that little bit more enjoyable!

Worldwide shipping
Fast and reliable service

Klarna afterpay
Extra flexibility when paying for your order, because you can pay within 30 days.

14 days reflection period
Do you want to return your package? Which can! We offer a 14-day cooling-off period if for any reason you are not satisfied with your order.