An inflatable aid
On airplanes, a baby up to two years old is allowed to sit on the parents' lap. As sweet as it is, your child doesn't always sit still and it's quite a strain on your upper legs. The AirTraveller is an inflatable aid that allows you to create a seat or bed for your child. This way, your child can always be transported in a varied position: sitting, lying down and looking out.
Easy to carry
Lightweight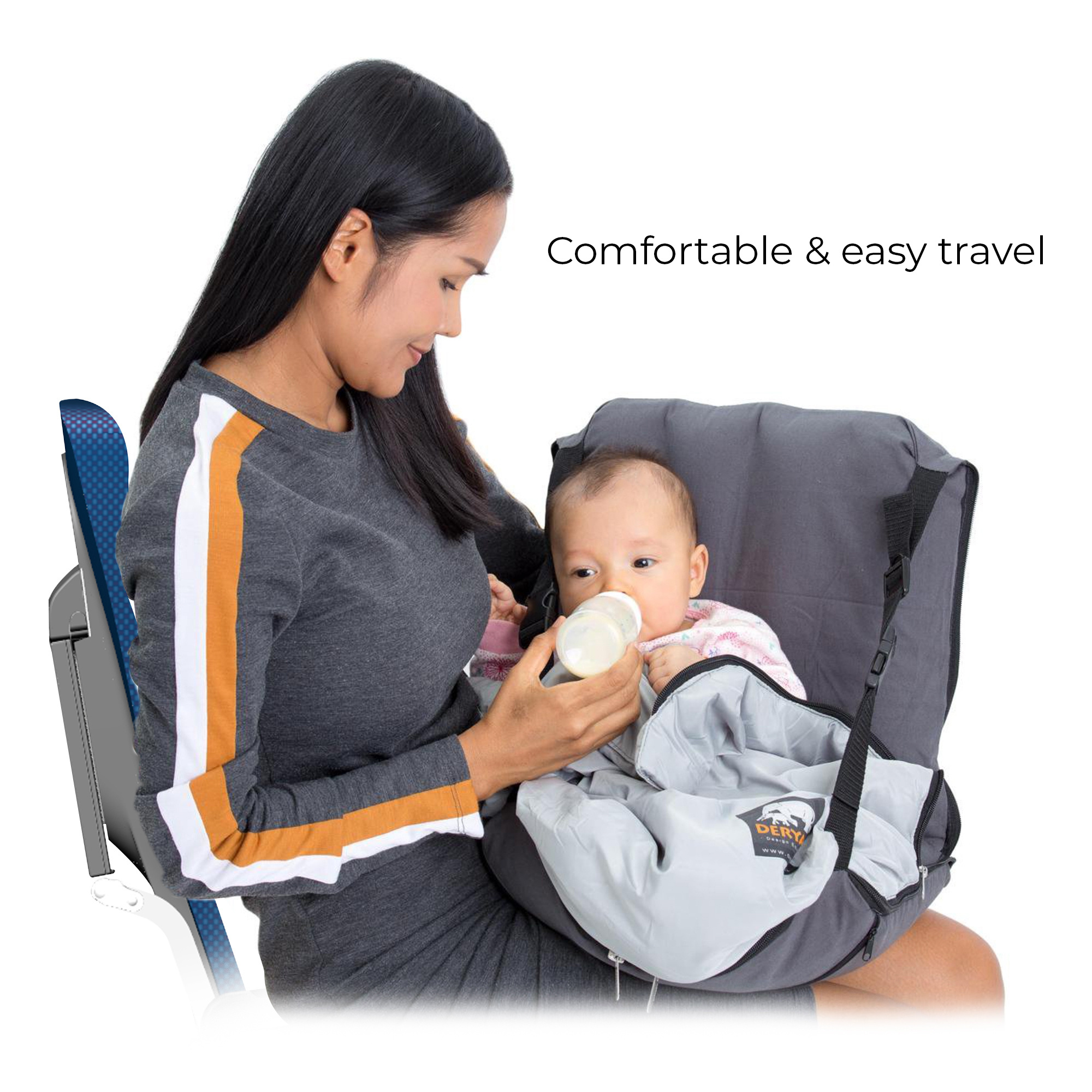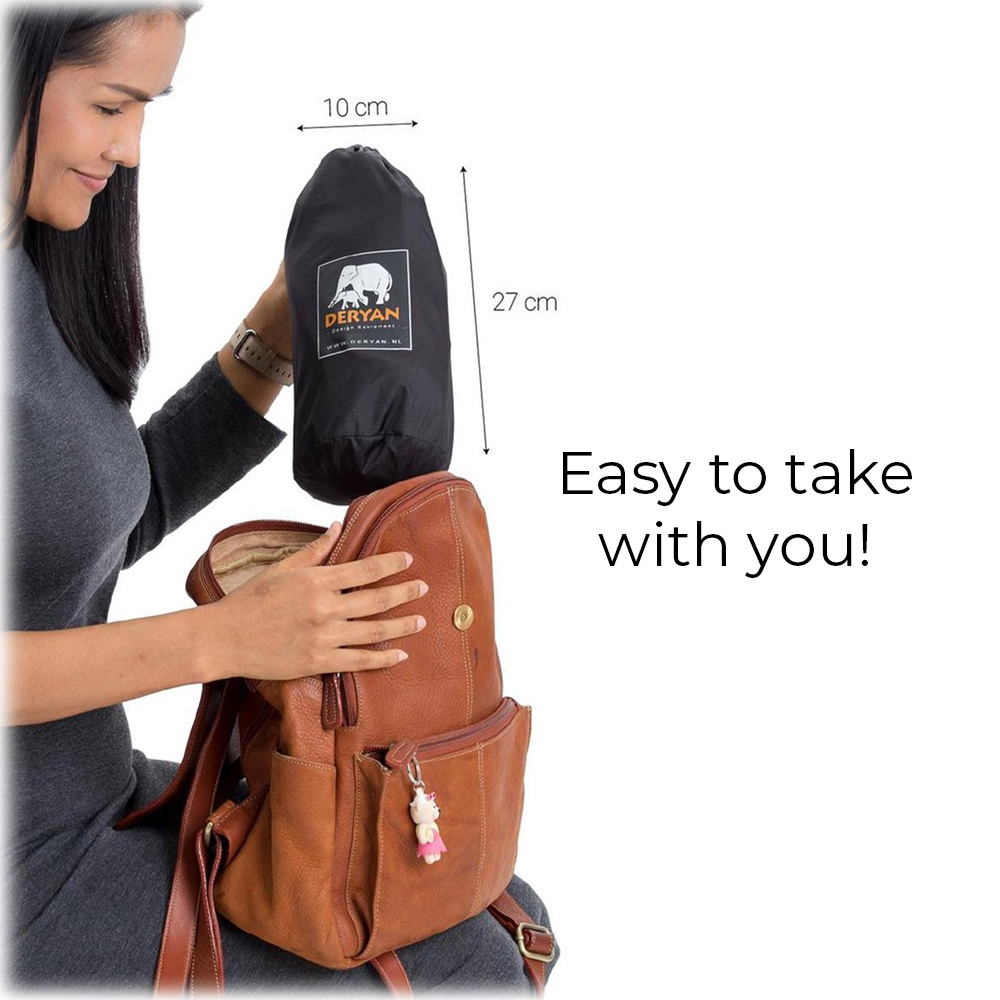 Baby on your lap
Did you know that on an airplane, a baby up to 2 years old is allowed to sit on his mom or dad's lap? And that in case of turbulence, a baby up to 4 months old must sit on the parents' lap? The AirTraveller offers you a simple and pleasant solution when flying with a baby.
Chair and bed together
The DERYAN AirTraveller is a unique two-in-one product: a seat and baby bed. Thanks to the equal distribution of pressure, it is less heavy to have your child on your lap and your upper legs do not get so hot. You can also easily turn the seat to have your baby facing you or away from you. To have both arms completely free, you can fasten the safety belt in the seat. Is your child tired? Then just click the buckles off and turn the seat into a bed for a nap. Even breastfeeding or bottle feeding is no problem with the AirTraveller.
Safe for the child
Handy design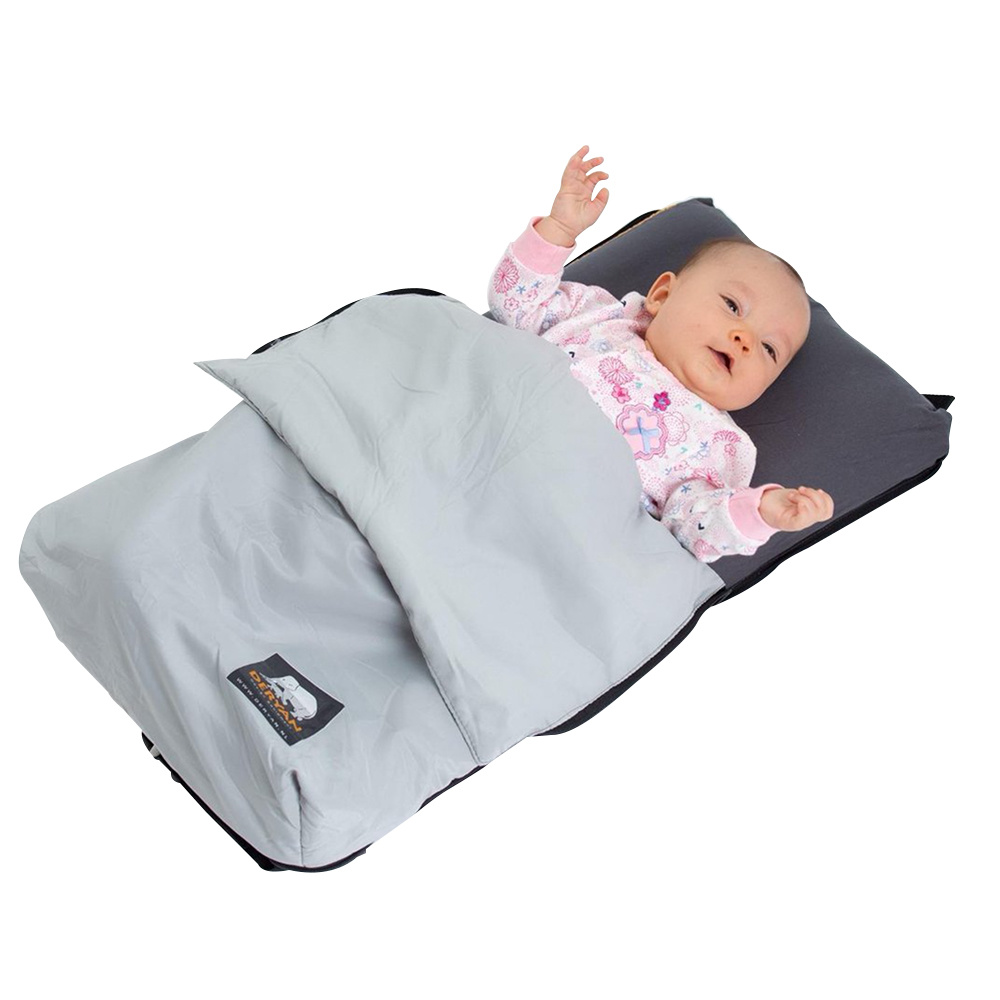 Explore the possibilities